Daico Industries, Inc. is a privately held California corporation. Our 41,000 sq. ft. manufacturing facility is located just 15 miles south of the Los Angeles International Airport (LAX).
In our 50+ year history we have provided advanced RF/Microwave Control Products and Amplifiers for the Defense Electronics, Aerospace, Commercial Aircraft, and other high-end commercial industries. From advanced communications and radar to commercial space, our custom high-reliability products are integral to the complex operations of major Satellite, Radar, Navigation, Communications, Electronic Warfare, and Missile Systems Applications.
We offer a broad range of products operating from DC to 18 GHz. Daico is your source for Custom Solutions in Control Components, Amplifiers, Multi-Function Assemblies, Transmitters, Passive Components and Services. We design, build, and test products specifically to your requirements.
Our catalog contains just a few of the thousands of products made for our many customers over the years. Choose from any of the devices represented in our website and catalog, if you don't find what you need, request for information and we will respond to your requirements. We will provide a quote, proposal or information accordingly.
Our experienced RF designers and engineers are described within the engineering community as goal oriented partners who follow through from design, prototyping, manufacturing, test, burn-in to final delivery. Guaranteeing the highest possible quality, we provide high-performance and high-reliability Control products, Amplifiers, Sub-Assemblies and Contract Manufacturing to the Defense and Aerospace marketplace.
We are proud to serve you.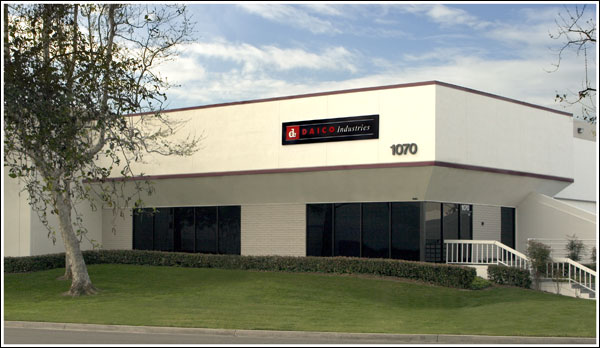 Mission Statement
Daico Industries has developed comprehensive Engineering, Production, Quality, and Technology processes to comply with all contractual provisions and governing specification requirements. These processes allow Daico Industries to utilize in-house engineering, inspection, and manufacturing capabilities to deliver the highest quality custom electronics for the Aerospace and Defense Industries.